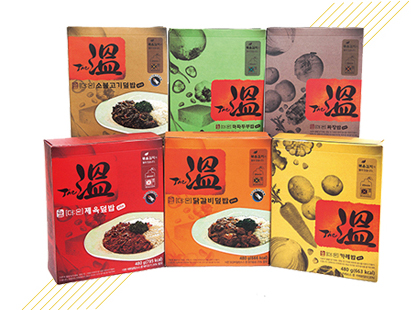 The-On, which refers to warm meals, is an easy food preparation technique developed based on the quality philosophy and know-how of CHARMFOOD; provide a warm meal with fresh ingredients and a clear mind to consumers.

The-On products provide quick nutritious food that allows you to enjoy the same quality as home cooking, anytime and anywhere. Among these products, the Instant Rice will allow you to eat without the need for cookware as well as water and fire.

With The-On products, you will enjoy conveniently the warm food in the following cases – climbing, fishing, camping, overseas traveling, watching sporting events, performing hobby activities, etc.