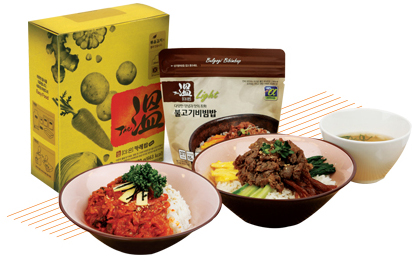 The Heating technology of The-On, that you can eat just by pulling its string, is very convenient, safe, and hygienic.

The general heating techniques are the limestone heating way that food is warmed by the heat that has been generated through the reaction of limestone(CaO) with water and acid in the heating element. Therefore, it is very possible to bring about the hygienic issues because much steam is exposed to food and limestone is likely to be mixed with food.

The heating technology of The-On is not the limestone heating way but the metal heating way of alloy being manufactured through special treatment with several kinds of metal. The patent heating pack with several kinds of metal are separated from food, it is very stable and hygienic.